Rick Ross and Lira "Galore" Mercer Split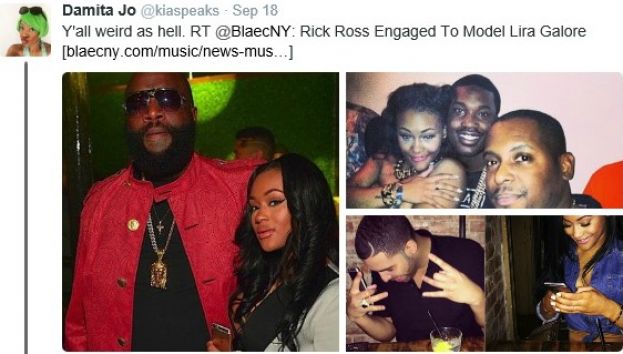 Rick Ross and Lira Mercer end engagement amid naked photos surfacing on social media
Rapper reportedly seen rocking Lira's engagement ring on Snapchat
Rapper Rick Ross and fiancée, Lira "Galore" Mercer, have called it quits after a two-month engagement.
It appears that Rick Ross ended the engagement after pictures surfaced on social media showing Lira sitting naked on a well-known rapper's lap during her days as an exotic dancer.
Reportedly, Ross told Mercer to pack up and leave his Atlanta mansion and he was seen rocking her engagement ring on his pinky on SnapChat.