Seahawks WR Percy Harvin Traded to New York Jets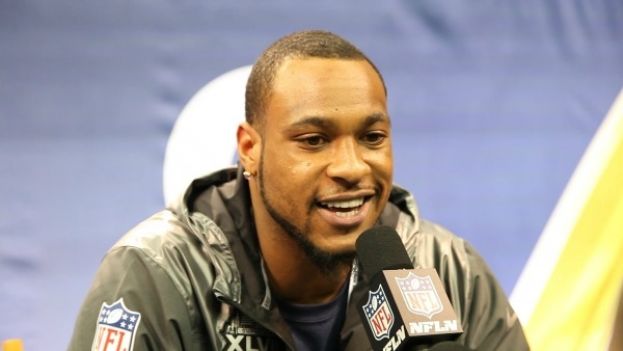 Photo Credit: Alexis Williams/What's The 411 Networks
SEATTLE SEAHAWKS wide receiver PERCY HARVIN at Super Bowl 2014 Media Day
A tremor was felt in the New York football world when news broke on Friday that the Seattle Seahawks traded wide receiver Percy Harvin to the New York Jets for a mid-level draft pick.
The Jets are in dire need of a wide receiver.
However, some Jets fans are not too happy. Many are concerned that Harvin is injury prone since he was out in for all but a handful of regular-season snaps in the 2013 season with a hip injury, though he played a major role in Seattle's 43-8 win over the Denver Broncos in Super Bowl XLVIII. Still others have heard rumors that Harvin is not too cool in the locker room.
Some Jets players are dismissing the rumors and are taking a wait and see approach. Good idea.
You can take a look back when What's The 411Sports reporter Andrew Rosario caught up with Percy Harvin at Super Bowl 2014 Media Day.
Check out Percy Havin in his own words in this video about his injuries and what to expect from the Seahawks' offensive team in the Super Bowl.