Here's something for Hip-Hop to ponder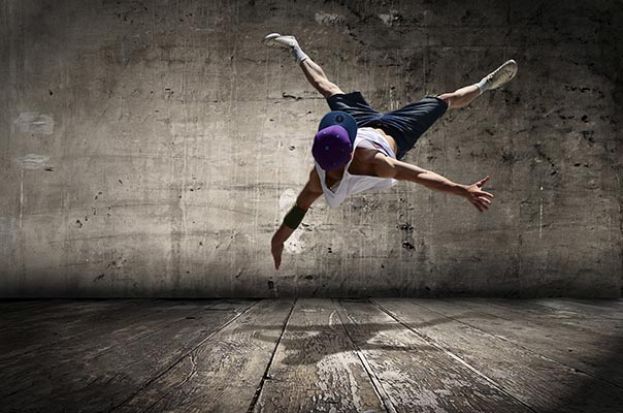 Hip-hop street dancer
"Hip Hop's Year of Dangerous Living Put the Accused on the Charts", was the title that graced the critic's notebook section of The New York Times' website on January 5, 2018. The article kicked off the year by acknowledging the previous one that awarded rap musicians with high accolades despite their less than decent deeds; calling all professionals of the music industry to make better decisions in their free time and vying for fans to become more morally conscious of the artists they support.
And maybe rightfully so, Hip-Hop's 2017 brought immense success to the troublesome likes of rappers Kodak Black, 6ix9ine, YoungBoy Never Broke Again, and the late XXXTentacion, rewarding all with either lucrative record deals or singles that graced the Billboard Hot 100's Top 50 despite their very public bad behavior. Ultimately laying a welcome mat for a tumultuous 2018 (see: 6ix9ine versus Chief Keef, Rich The Kid versus Lil Uzi Vert.)
But perhaps the biggest feud to come of all this is the question of music versus morality, seen most recently after the tragic shooting of XXXTentacion. As fans, fellow rappers, and social media reacted to the news, this was the question that plagued conversation and sparked major uproar from social media users to various radio and podcast platforms and personalities. Joe Budden took to his very well-known podcast, The Joe Budden Podcast and explained his disappointment with Hot 97's Peter Rosenberg who announced XXXtentacion's death on talk radio and proceeded to introduce him as a figure that was "no angel." He also cited figures like Complex's DJ Akademiks for instigating the poor behavior of rappers and commodifying it on social media, to which Akademiks shortly after responded.
VIDEO: RIP XXXTentacion | The Joe Budden Podcast
The reactions are split. Yes, in the event of death it truly is insensitive to chalk up a person's life to their actions, especially when it was cut short by violent tragedy. But, it sparks a question that is worth to be pondered. In life, can we separate the personal actions of artists from their musical accolades and musicianship? And if we choose not to, are we doing an uncivil disservice to humanity?
VIDEO: RIP XXXTentacion: How Will He Be Remembered?
To properly ponder this question we have to acknowledge many facets, one being the open door policy that the genre of Hip-Hop has always employed, and why it has come to be. Why I call it an open door policy is because it has always been welcoming of all, regardless of an individual's background, moral compass or lack thereof (R. Kelly was and is still repeatedly accused of sexual misconduct, Bobby Shmurda rose to fame and a number 1 single with a murder confession - don't tell me it's not, let's just call a spade a spade.).
So, why is the Hip-Hop genre so accepting of violence? It didn't start out this way. However, in simplistic terms, it is because as hip-hop evolved, many of its constituents came from and still come from a place of systematic disadvantage. The art form of Hip-Hop and the culture grew as an outlet for residents of the inner city. Those whose neighborhoods were plagued with poverty, infested with drug trafficking, and a hyperactive gang and police presence. The cycle of mistrust and injustice birthed street entrepreneurs, those who hustled to make a better living despite their disadvantaged circumstances and carried that same mentality into the world and profession of Hip-Hop (Jay Z, Notorious B.I.G., etc.)
And that's not to mitigate the action of violence, repeated domestic violence, and the selling of drugs, it's to speak to the fact that the genre of Hip-Hop is comprised of individuals shaped by the absences, and disadvantages of their environments.
Gangsta rap made folk heroes out of men and women who risked their safety to bend the rules and prosper as outlaws.
The greats presented crime as a political act, a means of leveling a playing field that always operated on a severe tilt.
They gave voice to the struggles of the disadvantaged and illuminated a way out for the daring.
Because of such, the home of Hip-Hop is a zone of limited chastisement to be enjoyed "free of moralizing." We dismiss those with open murder, sexual misconduct, battery cases and more, with simple statements like "you've got to separate the art from the artist." We become selective in memory, prioritizing their accolades over their conscious pitfalls, abandoning the duty of accountability.
But at what cost, and at what detriment? Are there really any at all?
- Jadriena "Jade" Solomon
@24Jaded