Spike Lee Signs Deal With Netflix for She's Gotta Have It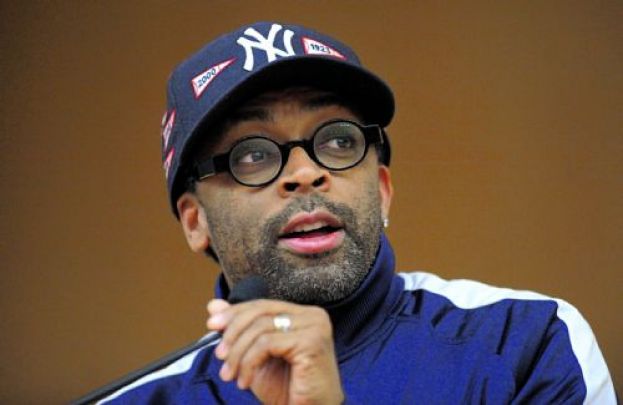 Filmmaker Spike Lee inks deal with Netflix for 10 episodes of She's Gotta Have It
She's Gotta Have It, the film that put Spike Lee on the map, gets a 10-episode run from Netflix
Shout out to filmmaker Spike Lee!
Brooklyn native Spike Lee inked a deal with Netflix to direct a 10-episode adaptation of She's Gotta Have It.
In case you never saw She's Gotta Have It or need a refresher, the story centers on Nola Darling, a Brooklyn-based artist in her late 20s struggling to define herself and divide her time among her friends, job, and three lovers.
"She's Gotta Have It has a very special place in my heart. We shot this film in 12 days (two six-day weeks) way back in the back, back of the hot summer of 1985 for a mere total of $175,000. Funds that we begged, borrowed and whatnot to get that money. This is the first official Spike Lee feature film joint and everything that we have been blessed with in this tough business of film all have been due to SGHI. Now with the passing (August 8) of the 30th anniversary, it's a gift that keeps on giving. We are getting an opportunity to revisit these memorable characters who will still be relevant and avant-garde three decades later. With all that said, it was my wife, Tonya Lewis Lee, a producer in her own right, who had the vision to take my film from the big screen and turn it into an episodic series. It had not occurred to me at all. Tonya saw it plain as day. I didn't. We are hyped that Netflix is on board with this vision as Nola Darling, Mars Blackmon, Jamie Overstreet and Greer Childs do da damn thang now, today in da republic of Brooklyn, New York," commented Lee.
The Malcolm X director will serve as creator and executive producer; and his producer wife, Tonya Lewis Lee, will also executive produce.
Spike Lee has been nominated twice for an Academy Award, but never won. In November 2015, the Academy of Motion Pictures Arts and Sciences presented Lee with an Honorary Academy Award for his contributions to filmmaking. Lee also won a Black Reel Award for his producing role in the Gina Prince-Bythewood directed Love and Basketball, the Black Movie Awards for Inside Man, and the Berlin International Film Festival for Get on the Bus. Lee's film, Malcolm X, which received critical acclaim, did not get nominated for an Academy Award nomination for Best Picture nor did Lee receive a nomination for Best Director. Actor Denzel Washington received an Academy Award nomination for Best Actor, but did not win.
Do The Right Thing, which was nominated for an Academy Award for Best Original Screenplay in 1989, was one of Spike Lee's most memorable films. Lee's 1997 documentary 4 Little Girls, about the children killed in the 16th Street Baptist Church bombing in Birmingham, Alabama in 1963 was nominated for the Best Feature Documentary Academy Award.
Lee's other impressive directorial works include: Mo Better Blues; Jungle Fever; and School Daze. Another fan favorite in the Spike Lee toolbox, The Best Man, Lee produced, but did not direct; that honor goes to his cousin, Malcolm D. Lee.
Are you looking forward to seeing episodes of She's Gotta Have It?
Last modified onThursday, 15 September 2016 17:42