Dress for Success Worldwide Celebrates 20 Years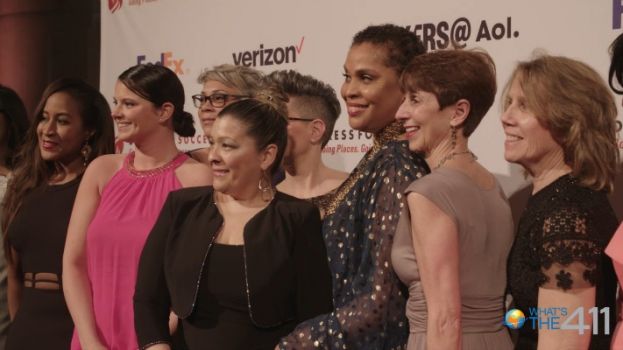 Joi Gordon, CEO, Dress for Success (3rd from right), surrounded by Dress for Success supporters
VIDEO: The Celebrating the Journey Gala, attended by industry leaders from the worlds of fashion, entertainment, media, retail,

philanthropy,

and finance

The Dress for Success Worldwide annual fundraising gala held at Cipriani Wall Street brought out the organization's staunch devotees, new supporters, and celebrity advocates and benefactors to help celebrate the organization's 20th Anniversary. On the red carpet, Joi Gordon, Dress for Success Worldwide CEO, welcomed the organization's champions including those with boldface names such as UK rapper Estelle; America's Next Top Model's (ANTM) former creative director, Jay Manuel; fashion designer Nicole Miller; Miss USA 2016, Deshauna Barber; Dress for Success board member Carmen Rita Wong; Sunny Hostin, a co-host on The View; Mara Schiavocampo, ABC News New York-based correspondent and others.

During the evening's festivities, Estelle treated Dress for Success supporters to a performance of Conqueror. The audience also learned about the mission of Dress for Success and its updates. Women who were beneficiaries of Dress for Success gave testimonies of how the organization helped them. For some, the donated clothing was more than a garment to wear, it was the difference between getting a job because they were dressed appropriately and continued unemployment. For all, obtaining help from Dress for Success was a self-esteem booster.

During the evening, Dress for Success honored its founder, Nancy Lublin. As a second-year law student in 1996, Lublin created Dress for Success in a church basement with the help of a few nuns. Today, Dress for Success is helping women achieve economic independence with the help of more than 149 affiliates in 26 countries.