China's Alibaba Singles Day Sales Beats Black Friday and Prime Day by a Mile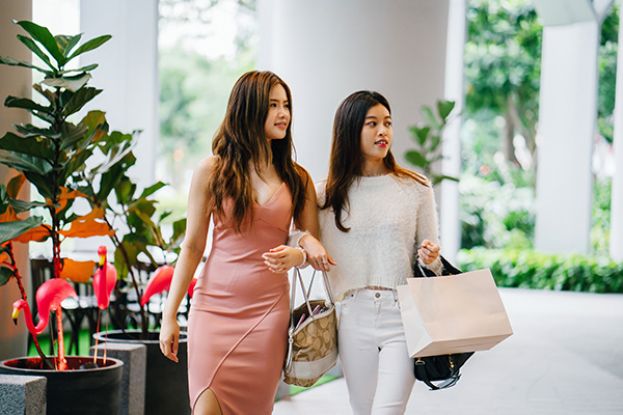 Photo Credit: mentatdgt on Pexels
Alibaba-created Singles Day holiday generates more than $30 billion in sales in one day for the Chinese online platform
You think Black Friday shopping in the U.S. is huge? Yes, it is, but it pales in comparison to China's largest one-day shopping day, Singles Day, a day when single people in China get to celebrate their singleness. And, this year, on November 11, 2018, Singles Day sales reached $30 billion in one day on Alibaba's platform. Yes, you read that right $30 billion with a "b". By comparison, in 2017, online sales on the Black Friday weekend, which now starts on Thanksgiving and rolls right into Small Business Saturday and Cyber Monday, were approximately $20 billion, according to Adobe Analytics. It is important to note that the Black Friday weekend sales were across many retailers and not just one as in the case of Alibaba.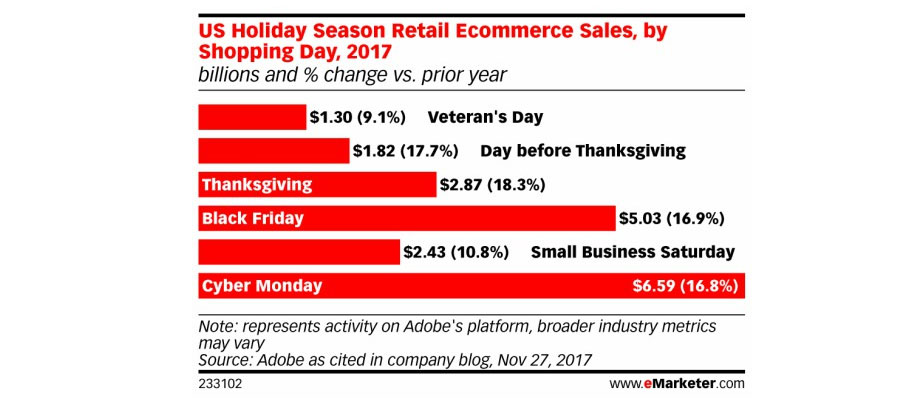 Alibaba, a company based in China, is described by many in the U.S., as the "Amazon" of China. However, Amazon more than likely aspires to have sales like Alibaba, but it's not there yet. In 2018, Amazon says it had its largest Prime Day ever with Prime members purchasing more than 100 million products.
How does that translate into dollars, you ask? We don't know exactly, as Amazon has not given that number. In Amazon's press release announcing its 3Q2018 earnings report the company said, "Amazon's biggest global shopping event ever, welcoming more new Prime members on July 16th than any other previous day in Amazon history."
Although Amazon did not mention "Prime Day" in its 3Q2018 press release, the company did mention various "Prime" products and services at least 25 times in its release.
But Amazon being mum on the Prime Day sales number did not stop market research firms from providing their Amazon Prime Day sales estimates. RBC Capital Markets analyst Mark Mahaney told Reuters that Amazon probably made between $1.5 billion and $2 billion in revenue from this year's Prime Day. Internet Retailer estimates sales hit $4.19 billion globally this year during the 36-hour sale July 16-17, up nearly 74% from $2.41 billion during last year's Prime Day (a 30-hour sales event July 11-12, 2017). While, before Prime Day, the retail think tank Coresight Research predicted sales would reach $3.4 billion, about $1 billion more than last year.
When you think about the reported most popular Prime Day purchases in the United States being Instant Pots, personal water filters and the 23andMe DNA test, and total Prime Day sales being under, well let's stretch it to $10 billion, and Black Friday Weekend in 2017 registering just under $20 billion, you can begin to see why American businesses have their eye on China.
As Amazon is an international company, its revenue on Prime Day comes from international markets as well. So what were the big categories internationally for Amazon? Well, various market research sources say the big products purchased by Amazon's international customers on Amazon Prime Day were video games and consoles, smartphones, pans, light bulbs, and laundry detergent.
Now, this article is not meant to bash Amazon, Not in the least, it's just an opportunity to focus on China's consumer market and to help people to understand why U.S. businesses big and small want to get their products into China. Additionally, Amazon Prime Day is a big day for many small and mid-sized businesses. Amazon says that sales for its marketplace merchants far exceeded $1 billion, which is a big deal if you're part of that group.
If you own a small to a mid-sized company selling your products to people and companies in China or, looking to sell into the China where $30 billion was spent with one company in one day, you probably know you can't expect to replicate Alibaba's success, as it is the hometown team. But you're probably praying that the U.S.-China tariff negotiations are going well. No business wants to be on the outside looking in, particularly when a country has more people in the middle class than the United States has people.
Photo by mentatdgt from Pexels
Last modified onTuesday, 13 November 2018 08:48