Taylor Townsend Makes US Open Debut against Her Idol, Serena Williams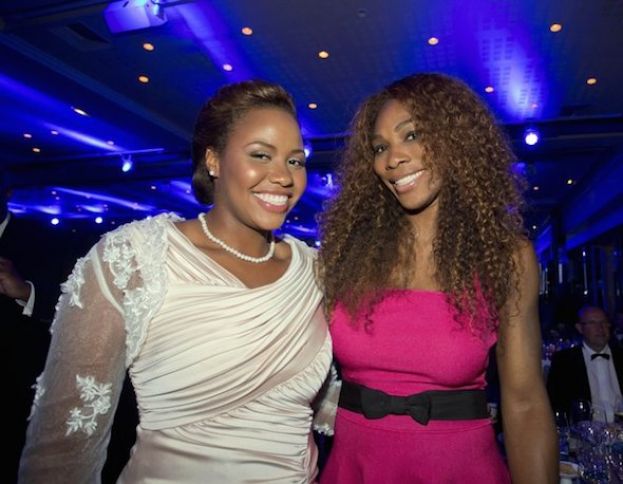 Photo Credit: Getty Images
Taylor Townsend (left) and Serena Williams (right) at ITF World Champions Dinner at Pavillion D'Armenonville on June 4, 2013 in Paris, France
It was 2007 when Taylor Townsend was sitting in the nosebleeds watching Serena and Venus Williams play a night match at Arthur Ashe Stadium. Fast-forward to 2014 where Townsend earned a huge seat upgrade, not simply in the front row, but on the court, as the opponent of the No. 1 seed, Serena Williams, at the same stadium for the opening-round match of her US Open debut.
When Townsend found out about the news she didn't believe it.
"I found out on Twitter," she said. "Okay, let me double-check. It was true. So then I was just immediately really excited. I just thought that it was a huge opportunity."
Townsend turned professional at the end of the 2012 season after achieving the world No. 1-ranking as a junior, the first American girl to do so in 30 years. She made her Grand Slam debut earlier this year at Roland Garros as a wild card and advanced to the third round.
Townsend winning 2012 Australian Open girls' singles title. Photo: Shuji Kajiyama/Associated Press
In lieu of the 18-year old Townsend's success, she looks up to Serena as she is one of the main reasons why Townsend is present in the tennis world.
"I mean, Serena's an African-American woman from Compton, California who won [now 18] Grand Slam titles. Like, who would have thought? Anything is possible. She's paved the way for me and not only African-American girls but girls in general, people in general, [she] just has changed the game of tennis. I think I've just learned from her story that anything is possible."
Their friendship blossomed last year at the Fed Cup in Delray Beach, Florida, when she talked to Serena and Venus Williams during a rain delay. Surprisingly they didn't talk about tennis, just casual girl-talk about hair and nails. Then later in Charleston, South Carolina, they chatted again for more than an hour and capped it off with selfies at the players' party.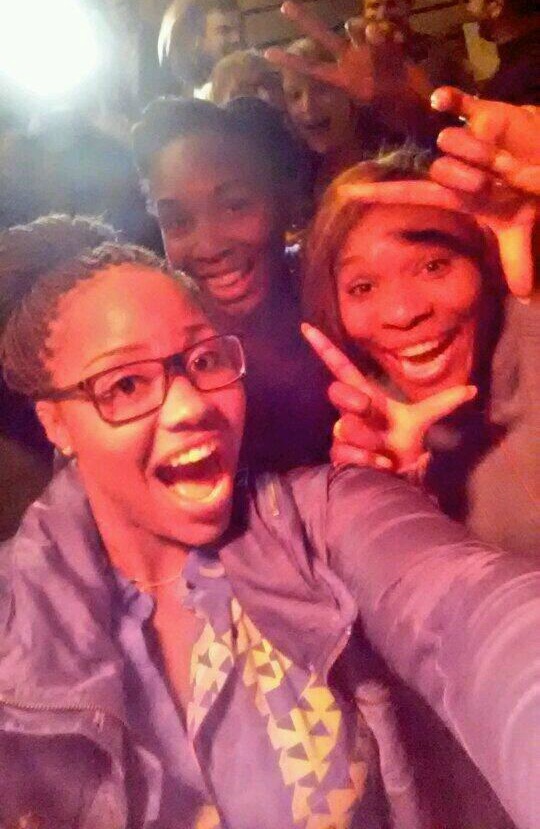 Taylor Townsend's selfie with Serena and Venus Williams
Williams was just as excited to play Townsend for the opening draw match.
"We're really good friends. We always talk and always text each other. It's going to be a really tough match for me." Serena continued,"she's such a great player. [She's] extremely young. I have been able to see her play a little bit. She does everything really, really well."
Entering the match, they both won in the nail department. Townsend wore a gel manicure with deep, hot pink polish with blue tips. Williams rocked pastel pink nail polish with crystal, pink and black leopard-prints her middle nails. But only one could win the tennis match, which was Serena 6-3, 6-1 who moved on to win her first 1st Grand Slam title of 2014.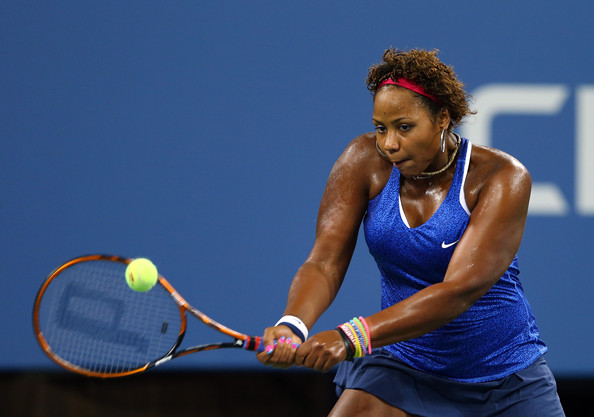 American professional tennis player, Taylor Townsend Photo Credit: Getty Images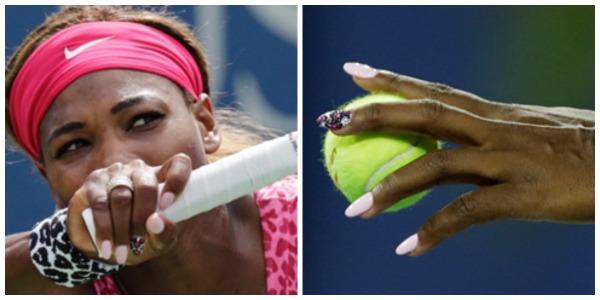 Legendary American professional tennis player, Serena Williams, rocking pale pink manicure. Photo Credits: Getty Images (right) and AP (left)
Although Townsend lost the match she didn't let it get to her negatively. She was honored to face her idol and was all smiles.
"I just tried to go out on the court and really have a good time, embrace the moment, embrace the crowd and just use it. I did the best that I could."
The match helped put in perspective that she's doing all the right things - her serve can be a weapon and she can be a threat in the pro circuit with her style of play.
Serena also applauded Taylor and referred to her as the "Future of Tennis." Williams continued to speak positively of Townsend.
"She's a lefty. I always wanted to be lefty," she said smiling with envy. Why does Serena envy lefties? "That just in general puts you on a whole new level as a player. She's a very aggressive player. She comes to the net, she makes her shots. You don't really see that in tennis so much. You see players that, you know, stay aback and hug the baselines, as I do. But it's good, refreshing, and I think it's the future of tennis just by doing what she does."
Just how Townsend is inspired by Serena's story, Taylor is creating a story of her own for the current and future generations of tennis.
"I've always said that I wanted to use my tennis to inspire and help people. I want to continue [to be an inspiration and role model] as I progress in the pros and get better just because if we have these gifts and talents [and] we don't use it to help try to make a difference, then it really doesn't matter."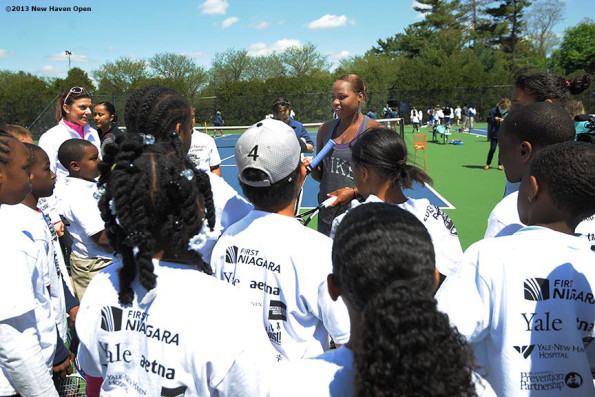 Taylor Townsend with kids before the 2013 New Haven Open Tennis Tournament at Yale University in New Haven, Connecticut. Photo Credit: Bill Weiss/New Haven Open
As Townsend said, "anything is possible." It took her seven years to earn her huge seat upgrade, which she saw as unfathomable at the time.
Townsend serves as a refreshing reminder that one can achieve their dreams with hard work and dedication.