Nike Cancels Adrian Peterson's Endorsement Deal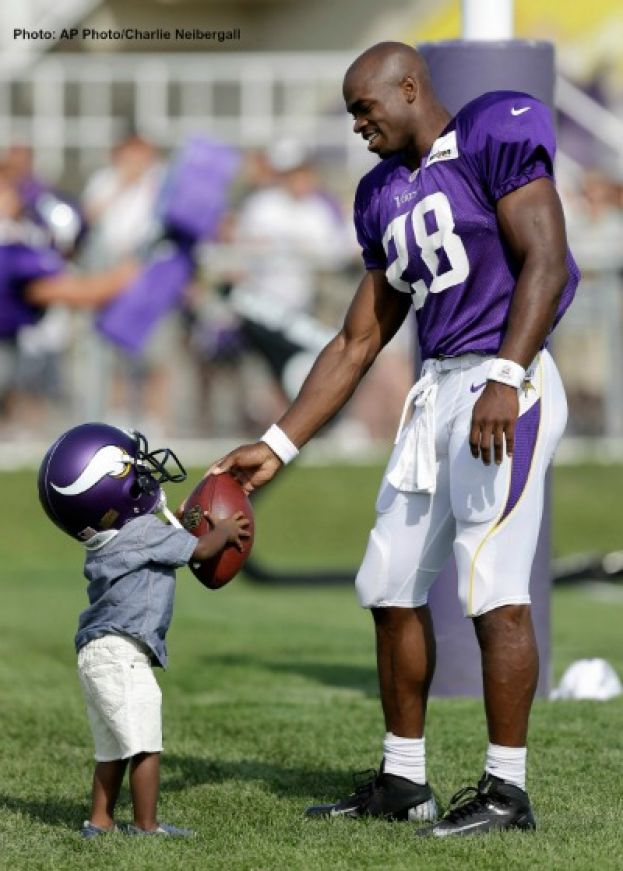 Photo Credit: AP/Charlie Neibergall
Sports endorsement deal cancellations related to abuse continues.
The latest athlete to fall victim to endorsement deal cancellations is the Minnesota Vikings running back Adrian Peterson.
Today, Nike canceled its endorsement deal with Peterson after Peterson pleaded no contest to avoid facing charges of felony child-abuse for disciplining his four-year-old child with a switch.
Nike had suspended Peterson in September right after he was charged with hitting his son with a switch. Now, the relationship is over at least for now.
With the plea agreement, Peterson is now guilty of a misdemeanor charge of reckless assault and he must pay a $4,000 fine and serve 80 hours of community service, but won't go to jail.
How will this affect Peterson's NFL playing career?
Right now, it's anybody's guess.
It's up to the NFL at this point. It could reinstate Peterson now that his child abuse legal case has been resolved.
Already, Peterson has missed eight of his Minnesota Vikings' nine games this season.