Russell Simmons on Def Poetry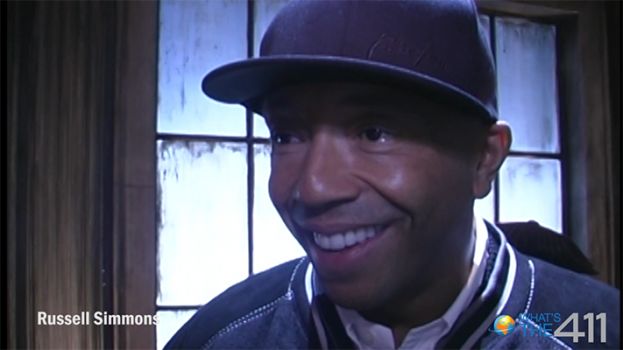 Entertainment entrepreneur Russell Simmons at a rehearsal of Def Poetry Jam talking with What's The 411 producer Ruth J Morrison
WATCH VIDEO: Simmons sees poetry as an expression of what's going on inside and a medium that promotes visionaries
In this video, music, film, and television entrepreneur, Russell Simmons, who was at a rehearsal for Def Poetry Jam talks with What's The 411 about the benefits of poetry and rap.
Simmons says that poetry is beneficial for young people, as poetry allows for self-expression of what's going on inside.
He also states that even rap was a great expression of our lifestyle, sometimes our frustrations, sometimes our anger, and when anger is left inside the response is limited and the response to the anger is much stronger.
The recognition of blessings is always inside and poetry is always uplifting, and deeply spiritual.
Poetry also promotes visionaries out of our young people.
Def Poetry Jam, a spoken word poetry television series hosted by Mos Def and airing on HBO, is produced by Russell Simmons.
Last modified onSunday, 31 December 2017 02:54