Malik Yoba is Accused of Soliciting Sex from Trans Teen | What's The 411 Ep. 149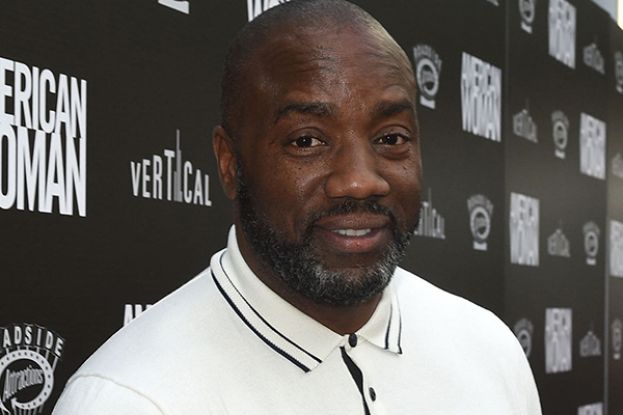 Photo Credit: Unknown
Malik Yoba, an actor best known for his detective role in the Fox drama, New York Undercover, is accused of sexual contact with a transgender woman, Mariah Lopez Ebony, when she was a teenager.
VIDEO DISCUSSION: Azealia Banks receives backlash from Lizzo's fans after making "insulting" comments about Lizzo, Cardi B, and Lil Nas X
In this episode of What's The 411, award-winning journalist, Kizzy Cox, and comedian Onika McLean, are discussing news items Malik Yoba, Azealia Banks, Lizzo, Cardi B, Lil Nas X, Kandi Burruss' daughter Riley crowdsourcing money for her birthday, parents making their children feel indebted for being born, and a white woman named LaKeisha.
What's Poppin' – CULTURE
Actor Malik Yoba, best known for his starring role as NYPD Detective J. C. Williams on the Fox police drama New York Undercover, and more recently in the television program, Empire, stepped into a hailstorm after making a comment in support of transgender women. Mariah Lopez Ebony, a former transgender prostitute turned activist, claims Yoba paid for sexual favors from child sex workers. The Sigma Beta Club program, which provides counseling and guidance for pre-teen boys and teenage males dropped Yoba as its spokesperson. The program is a service offered by Phi Beta Sigma Fraternity, Inc.
Q. Have you ever heard any whispers about Malik Yoba and can he survive the allegations?
What's Poppin' - MUSIC
Azealia Banks, a rapper who hasn't had a hit record in several years, spewed a few words after the singer, Lizzo's, record Truth Hurts, ascended to No.1 on the Billboard 100 list. Banks wrote a scorching post on Twitter going after Lizzo stating:
"The song is not good, nor is the dumpy fat girl spectacle live set she does. Saddest bit is that the girl is legit talented and truly only being allowed to shine so long as she allows herself to be this millennial mammy of sorts."
And, Banks didn't stop there, she went on to say:
"Like illiterate Cardi then fat Lizzo. They are really choosing the worst of the black womens crop to advertise America with. I guess they saw us moving too fast with it because if you realize, after Beyoncé became political in ways they didn't like, the elite stopped giving her that top top spot and started cycling out these lessers like Cardi and Lizzo (even Lil Nas X trash ass buckbreak mountain anthem) giving them Beyoncé level accolades while both being nowhere near the level of black female excellence she is."
Q. One could say, Azealia Banks, is at it again. Or, you could say, there is some truth in her statement. What do you think?
What's Poppin' - Real Housewives of Atlanta
Recently, Kandi Burruss' daughter, Riley Burruss, landed in hot water for an Instagram post on her birthday asking her fans to send her money. Some RHOA fans asked her to stop because her mother's a millionaire and she shouldn't be online asking people for money, while others came to her defense.
Q. Do you think this was a wise move on Riley's part? Were some of her fans right that she shouldn't be asking for money online?
What's Poppin' - Family Matters
Recently, there was a great article in MadameNoire, titled, Stop Making Your Children Feel Indebted To You For Being Born.
Q. Do you think this is a thing? If so, why do you think most parents do this?
What's Poppin' –POP CULTURE
We have talked about cultural appropriation on this show quite often. What do you think it's like to be a white woman with the name LaKiesha?